There might be a cheap and a tasty way to treat type 2 diabetes. Since medications for type 2 diabetes can get very expensive, this alternative can be a great way to save some money. The popular culinary herbs rosemary and oregano seem to have excellent healing properties.
And now research shows that these herbs might have the same results as prescribed anti-diabetes medications. These findings come from the scientists at the Human Nutrition University of Illinois.
They found that oregano and rosemary can help lower the glucose levels in the blood.
Dr. Elvira Gonzalez Mejia, together with her team started the research in an attempt to find a natural, effective, and affordable way to treat type 2 diabetes. Since many patients had trouble paying for the expensive medications, Dr. Mejia was inspired to find a way to solve the problem.
Further Study Details
In 2012 more than 8% of people in America were affected by type 2 diabetes. As a result, it cost the country $175 billion. Even though some people can manage their diabetes without medications, many can't function without them.
Therefore, not everyone can stick to a healthy lifestyle and proper food to fight diabetes. Drugs are necessary for many if they want to keep their blood sugar levels in check. Moreover, it seems that this research has the key to solving this problem.
Oregano and rosemary might be the natural way to stabilizing the glucose levels. As a result, Dr. Mejia tried to take a closer look at the herbs. In addition, the team tested 4 separate herbs (dried commercial and greenhouse-grown).
The Affect on the Enzyme
The goal was to test the herb's ability to affect the diabetes enzyme. According to records, the greenhouse herbs proved more effective the commercial herbs. However, it didn't affect the required level of concentration necessary to inhibit the enzyme.
Mexican oregano, commercial extracts, and rosemary had slightly more effective inhibitors of the enzyme necessary for reducing the risk of type 2 diabetes, compared to the greenhouse-grown herbs.
But, more studies are necessary to completely understand the herb's compounds and their role in reducing the chance of developing type 2 diabetes.
Rosemary Healing Properties
Rosemary has potent anti-bacterial compounds which can help prevent bacterial growth and infections. Furthermore, it contains compounds that can boost concentration, memory, and prevent cognitive disorders.
Plus, it contains carnosic acid which might be useful for preventing the free radicals from damaging the brain. Also, aromatherapy usually uses rosemary essential oil to reduce stress, improve the mood and clear the mind.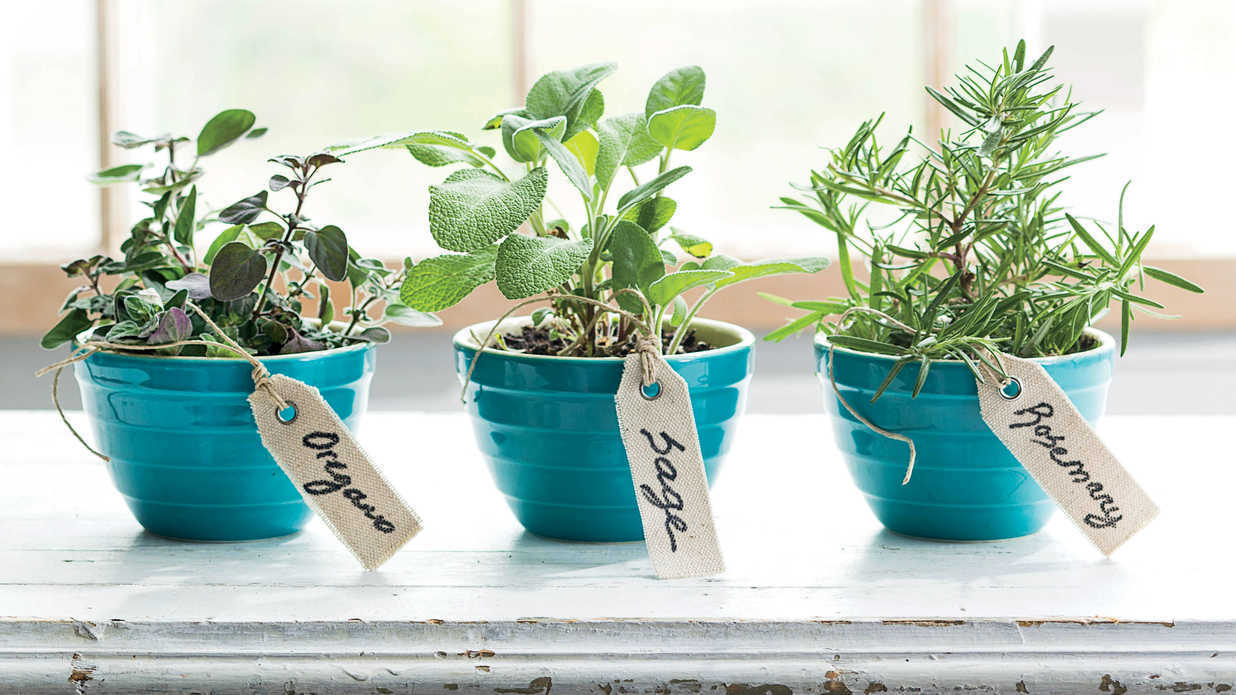 Therefore, It can prove effective for treating type 2 diabetes. Furthermore, rosemary contains potent anti-inflammatory and antioxidant properties. This makes it effective for preventing various diseases and boosting the immune system.
Finally, this herb may prove effective for reducing bloating, constipation, and diarrhea.
Oregano Healing Properties
Oregano has powerful antibacterial and antimicrobial properties. Because of its carvacrol and oils thymol, it can stop bacteria growth. Also both thymol and rosmarinic acid are antioxidants that can help fight against various chronic diseases and free radicals in the body.
In the end, they provide the body with iron and B-vitamins which can help boost circulation and re-supply the cells with oxygen. This helps rejuvenate the body and gives it more energy.
Due to the omega-3 fatty acids, it contains, oregano can help boost the cardiovascular health and reduce inflammation. As a result, it can help protect the body from heart diseases, atherosclerosis and keep the digestive system healthy.
So, make sure to give these two herbs a try, especially if you want to treat type 2 diabetes.